The right tender solution can give you the support you need to automate repetitive tasks and be more productive in your day-to-day activities.
Fortunately, there are a variety of construction management software solutions that can help streamline all of these processes.
What are the 10 Top Tender Management Software and Tools in 2023?
Here are the top 10 top construction software and tools for tendering process and bid management.
1. Archdesk 
Archdesk is a cloud-based management solution designed to help you with any construction challenge. With Archdesk, you can manage projects, finance, assets, and much more.
See your construction data in real-time and improve external & internal communication for faster and better project delivery- manage it all from one single source of truth.
How Archdesk can help you with Tendering Process?
Crucial insights available at your fingerprints 
Once all participants submit their bids, Archdesk prepares an in-depth analysis of their offers. Within a few clicks, you can assess it and compare selected aspects of tender offers.
Thanks to that, you can choose the tender winner that fits you best. Or, split the contract between two suppliers and get even better financially from the bidding process. 
Custom evaluation criteria and automated selection 
Price is essential in tendering processes. But it shouldn't be the only criterion. In Archdesk, you can customise your evaluation criteria based on price, technical requirements, payment terms, and much more. 
Based on the selected criteria, Archdesk will automatically show you the winner. No need for manual rework and timely calculations from your side.
Construction support from A to Z 
Archdesk can help you with tendering. But it can also do much more. All processes in the system are interlinked. Once you pick the tender winner, the prices will be automatically added to BoQ. What's more, you can issue a purchase order directly from your tender. 
Thanks to that, you'll always know the reasons for specific costs in your budget. Also, you don't need to introduce data to the system twice. It saves time and prevents potential mistakes. 
Use Archdesk construction tendering software to:
automate the lengthy and manual tasks

minimise bias

keep all of your data connected and in one place

assure a transparent view of the company's financial situation

gain real control over your tendering process

take care of the company's financials
Discover more: How to Speed up & Automate your Tendering Process with Archdesk 
What do people think about construction tendering with Archdesk?
"There is no doubt in my mind that we wouldn't have grown as far as we have without Archdesk. Knowing my company has a solid structure and system in place, I have every confidence that our growth will continue and will be manageable." - Capterra 
Does Archdesk have the tools to work in the UK construction industry?
Yes, Archdesk has all kinds of tools to operate on the UK market. Moreover, thanks to being configurable, our system also fits other markets (we have customers all over Europe, ME, and the US).
2. Contractor Foreman

Contractor Foreman is a budget-friendly option for small and medium-sized business contractors who need easy-to-use tender software. This platform offers more than 30 features and connectors, such as generating and submitting construction estimates.
What you get with Contractor Foreman:
Easily integrates with third-party tools.

Offers Gantt (CPM) Scheduling and Daily Logs.

Gives a bird-eye view of your financials.
What do people think about construction tendering with Contractor Foreman?
"I like the two-way sync, the program's simplicity, the client portal, and the project cost tracking." – G2
"The length of time that it will take us to master the system. I wish we could become much more proficient within a few weeks, but I think it's going to take us much longer to be using all of the features properly." – Capterra
Pros:
Sound knowledge base to get started.

Offers various features and integrations.
Cons:
The schedule feature is outdated.

The app tends to glitch, which affects its functionality.
Does Contractor Foreman have the tools to work in the UK construction industry?
Yes, according to its website, it serves 75+ countries. However, most reviews come from small businesses with fewer than 50 employees.
3. BasisBoard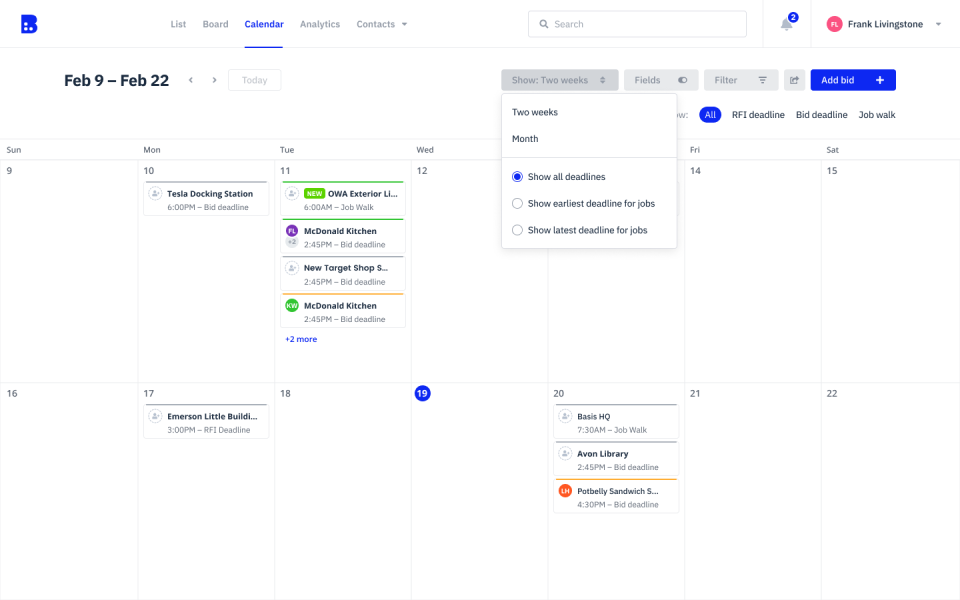 BasisBoard is bid management and tender software that allows businesses to create an online bid board and track bid invitations on a single platform. The platform generates graphs and reports, allowing you to see who your top customers are in real-time.
What you get with BasisBoard:
Integrates with various third-party email and calendar tools.

Option to create custom filters to track bid status.

Shares graphs and reports to visually read your data.
What do people think about construction tendering with BasisBoard?
"I like the ability to track submitted projects and run analytics." – Capterra
"It is a work in progress. Kinks are getting worked out and it can slow down my productivity." – Capterra
Pros:
Cons:
A reasonably expensive alternative.

Lacks the ability to link projects efficiently.
Does BasisBoard have the tools to work in the UK construction industry?
Yes, but the company is US-based, so tender and bid management tools might be more adapted to that market.
4. Planyard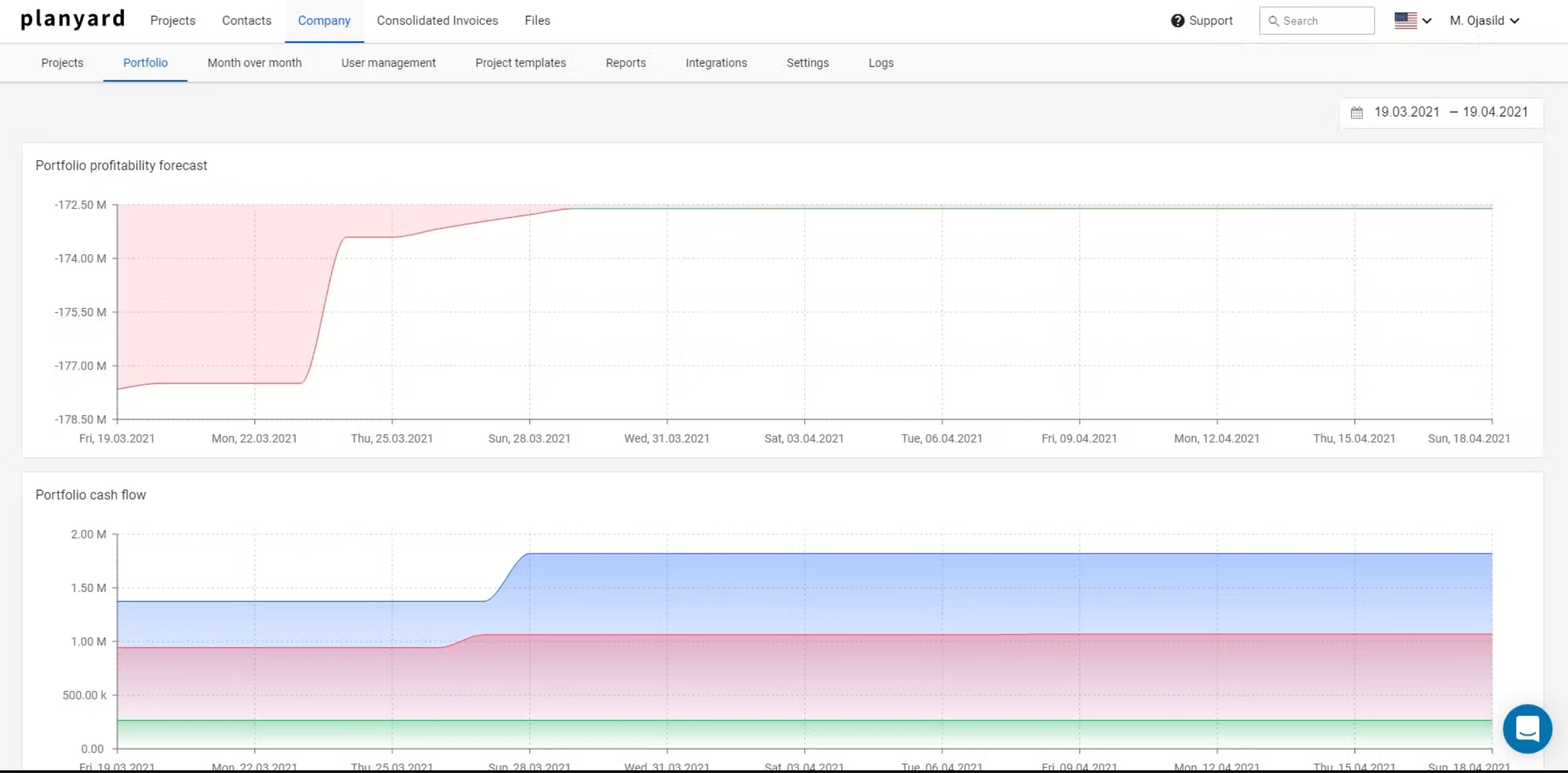 Planyard is a budgeting and job costing software for general contractors hosted in the cloud. Standardise budget management and gain real-time visibility into project profitability. Stop duplicating data entry and save project managers and accountants time.
What you get with Planyard
Manages bids, contracts, change orders, progress reports, and cost documents in one place.

Gives a real-time view of project profitability and cash flow.

Keeps budgets and forecasts up-to-date.
What do people think about construction tendering with Planyard?
"Very easy to use, user friendly & the team at Planyard are very approachable and friendly." – Capterra
"The consolidation of information, namely the costs invoiced and incurred could be better." – Capterra
Pros
Cons
Limited third-party integrations.

The pricing is a bit tricky.
Does Planyard have the tools to work in the UK construction industry?
The company is based in Tallinn but offers services in the UK, the US, Canada, Australia, and Europe.
5. Building Connected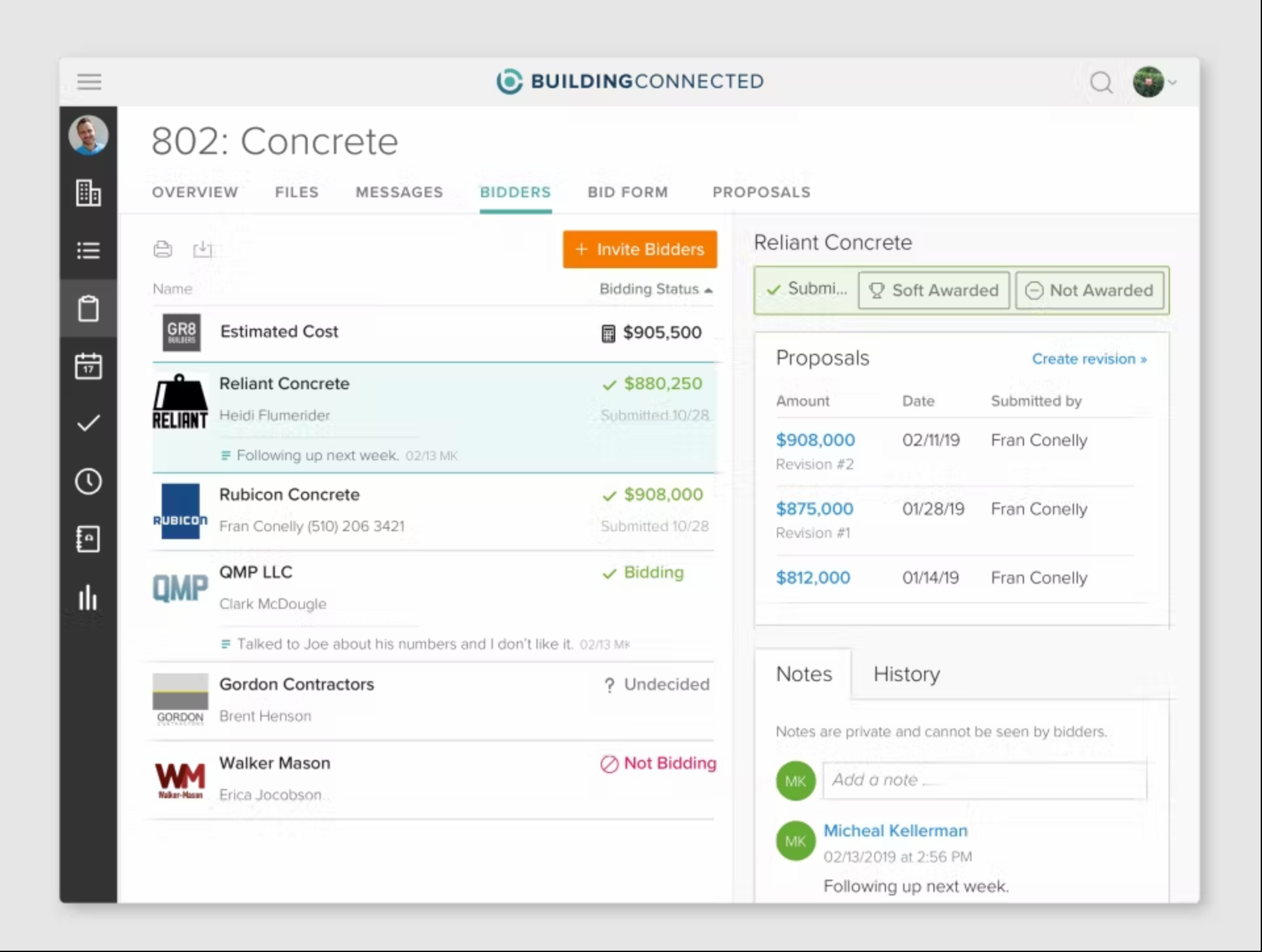 BuildingConnected is a construction professionals' all-in-one bid and tender management platform that connects owners, general contractors, and subcontractors through a construction network. The software offers various features such as invitation sending, bid management, bid levelling, advanced analytics and reporting, subcontractor qualification, and more.
What you get with Building Connected:
Track project activities from drawings to final bidding in one location.

Helps compare bids and gain insights into costs and business performance.

Option to track documents and receive notifications about bid packages.
What do people think about construction tendering with Building Connected?
"Allows us to send bids in our area to many subcontractors." – Capterra
"I don't like how we aren't able to control the data. For example, if I know a contact is no longer with the vendor and has received a new contact, I can't do a thing! I have to notify BuildingConnected to update the record. Meanwhile, I have to make a note to remember on the next bid invite to send things to the new contact because BuildingConnected controls the data rather than letting us correct the contacts or company addresses, etc." – G2
Pros:
Easy to upload data and set up projects.

Option to have all bids in one place.
Cons:
Not subcontractors friendly.

No option to edit the sub-trade information.
Does Building Connected have the tools to work in the UK construction industry?
Yes, but the company is US-based, so tender and bid management tools might be more adapted to that market.
6. EasyPQQ
EasyPQQ is a cloud-based document authoring system that allows users to create and approve documents, manage projects, manage bids and submissions, and do various other things. The platform specialises in streamlining the process of completing multiple bid types used across various industries, including construction.
What you get with EasyPQQ:
Easy to populate data.

You can assign questions and tasks to the right team members.

Users can configure report formats and distribute them via email.
What do people think about construction tendering with EasyPQQ?
"The ability to navigate between tabs within the system makes it harder to process data." - G2
"Text editor can be very buggy - have lost entire answers before." – Capterra
Pros:
Good quality of proposals.

Offers all critical elements of bid management.
Cons:
Does EasyPQQ have the tools to work in the UK construction industry?
Yes, the company is based in Hitchin, Hertfordshire and is equipped to work in the UK construction industry.
7. Procore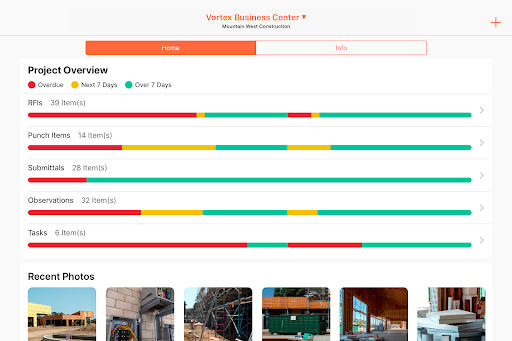 Procore is project management software that assists construction businesses in project tracking and cost optimisation. This aids risk management by allowing you to identify critical costs and delays at the appropriate time. Compared to other tools, Procore's features are primarily for project management, leaving other aspects such as dedicated CRM, tenders and bid management, emails, and so on wanting.
What you get with Procore:
Project tracking with progress reports

Manage documents and get insights from the historical database

Budgeting, invoicing, and billing
What do people think about construction tednering with Procore?
"There are a lot of little things that work but are just not quite right. Some items are managed at the company level when they should be managed at the project level." – G2
"The software integrates with other software that we have already been using. It helps us keep everything we need in one place and makes it easy to track project progress and subcontractor progress." – Capterra
Pros:
Cons:
Demands heavy customisation

Unfriendly user interface
Does Procore have the tools to work in the UK construction industry?
Yes, but most reviews suggest Procore is more customised to the US construction industry and needs customisations for the UK market.
Here is a list of the top 13 Procore alternatives in 2023.
8. BuilderTrend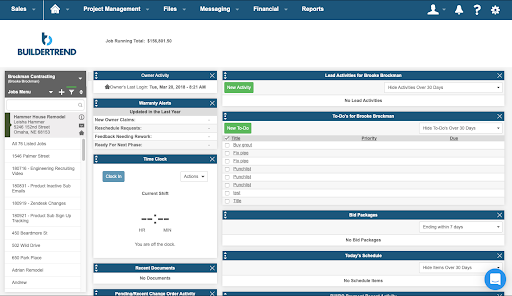 As a software solution, BuilderTrend is designed specifically for home builders, speciality contractors, home remodelers, and commercial contractors.
It's a good option to manage and track project processes while carrying out your sales. App integrations, financial management, job costing, and communication tools are a few features it offers. BuilderTrend is considered an expensive option for small businesses in multiple reviews.
What you get with BuilderTrend:
Integrations to connect and collaborate with other SaaS tools

Bid and purchase order management

Invoicing, bills and payments solution
What do people think about construction tendering with BuilderTrend?
"Proposal building used to be great. They have made several updates in the couple of years that made it harder to use, counter-intuitive and degraded the user experience." – G2
"HATE the price and the shady way they keep increasing the costs. Start at $59 a month quit when they asked for $1300 a month. Actually they did not ask all of their price increase over the year have happened without notification. This latest increase was beyond crooked 200% increase with even informing their users." – Capterra
Pros:
Cons:
Unclear pricing; can get very expensive for small businesses

Inadequate API integrations
Does BuilderTrend have the tools to work in the UK construction industry?
No, the company is headquartered in the US and does not mention compliance with the UK construction industry on its website.
Here is a list of the 11 top Buildertrend alternatives in 2023.
9. Viewpoint For Projects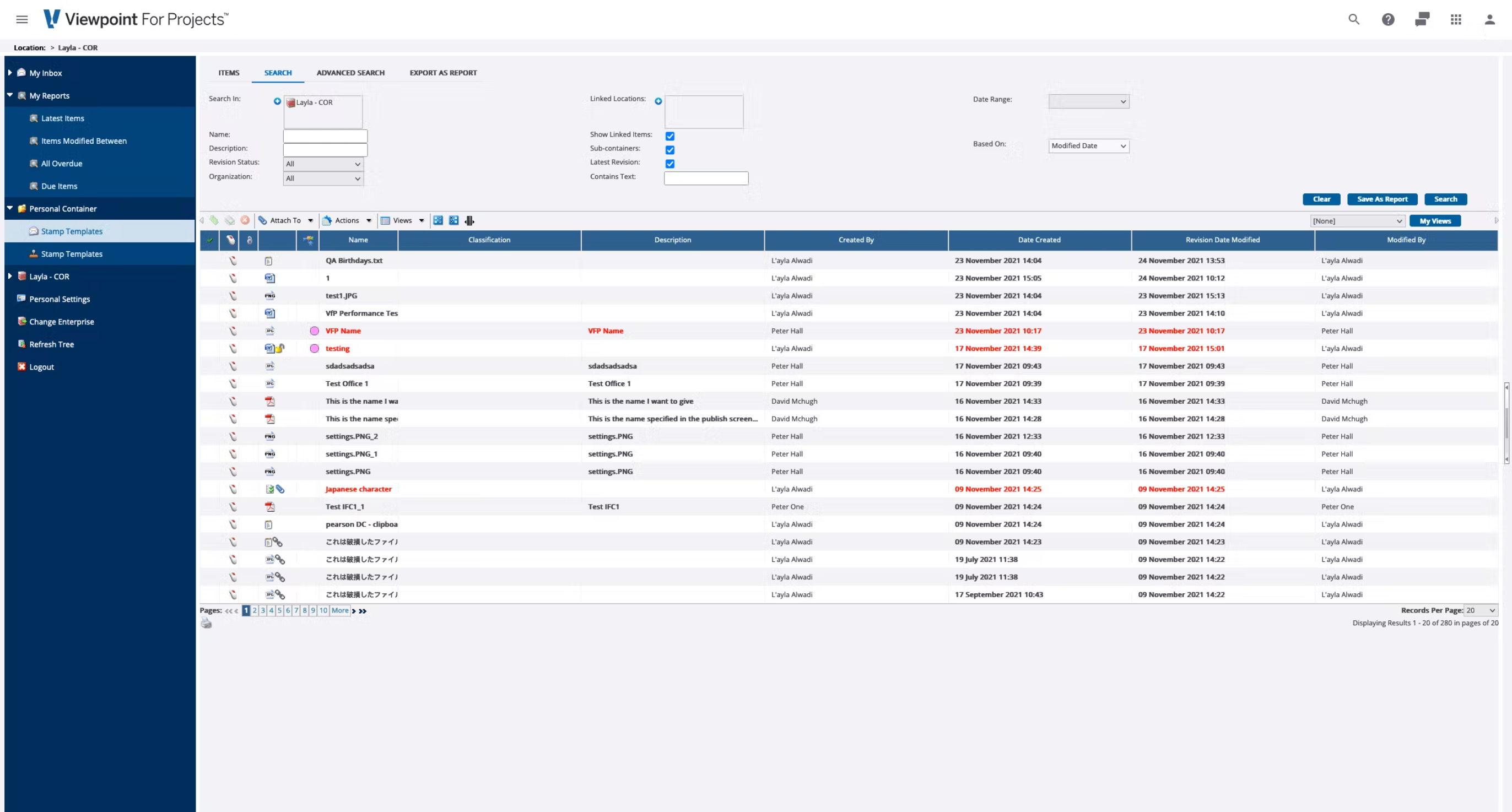 Viewpoint For Projects (VFP) is a UK-based construction project and information management platform that's a good alternative for construction tender software. VFP offers a centralised location for all project documents, drawings, 3D models, photos, file types, and workflows to ensure that the correct information is shared with the right people.
What you get with Viewpoint For Projects:
Offers complete construction document management capabilities.

Audit trails and workflows help maintain accountability across the company.

Brings all the teams together on one platform.
What do people think about construction tendering with Viewpoint For Projects?
"Available from anywhere, usually reasonably quick, support staff are fast at responding, even if the answer is not always what I would expect." – Capterra
"The interface can be a bit clunky, at times. Something a little more user friendly would've helped me when initially learning the software." – Capterra
Pros:
Adequate search function for documents.

Keeps track of changes made to a document.
Cons:
Does Viewpoint For Projects have the tools to work in the UK construction industry?
Yes, VFP is a UK-based company and is well-versed with the UK construction industry standards.
10. ConWize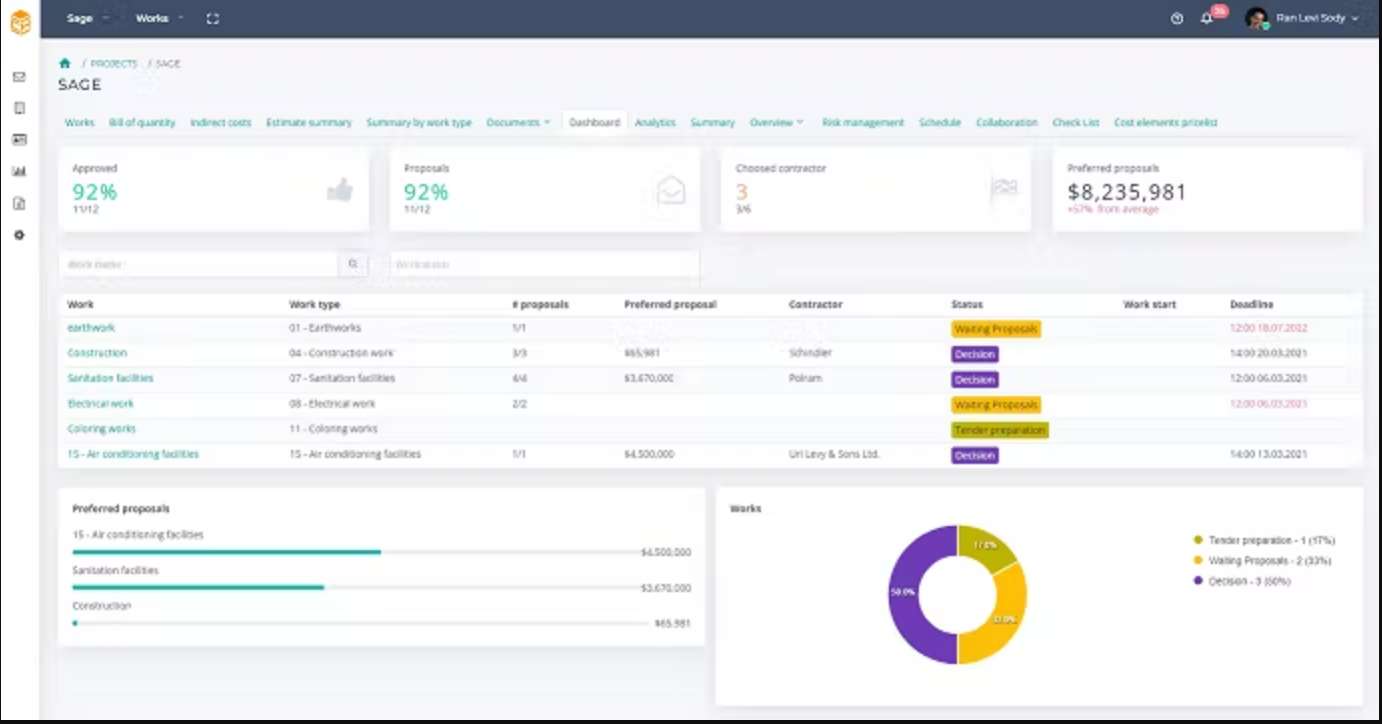 ConWize is a cloud-based tendering platform that combines bidding and cost estimation solutions, allowing you to manage all of your tendering processes from a single location, making a good construction tender software solution. You can now analyse estimates, avoid human errors, and receive alerts to stay ahead of your deadlines.
What you get with ConWize:
What do people think about construction tednering with ConWize?
"ConWize is a simple and easy-to-use platform that streamlines our work processes in the tender phase." – Capterra
Pros:
Helps reduce estimation errors

Saves time working on a tender
Cons:
Does ConWize have the tools to work in the UK construction industry?
Yes, the company has an office in London and is well-equipped to deal with UK construction projects.
Get the best construction tender software and tools in 2023 
Plan out your critical metrics in your construction firm when selecting the right construction tender software. Then, study the features provided by the various construction solutions listed to see if they can ease your work and track your critical metrics.
While some construction solutions provide all-in-one features, it's natural to get overwhelmed by the number of options. When narrowing your choices, think long-term and select based on your construction company's culture, culture, and budget.
Frequently Asked Questions:
Can US tech do the same as UK construction tender software? 
The financial regulations in the United States differ from those in the United Kingdom. Both countries have different levels of taxes, processes, and requirements. Therefore, a US-based software may be unable to support UK businesses fully when it comes to bid management or tendering process.
The only time this does not matter is when the software is highly configurable and adapts to how you work.
What is the best software for a small construction business?
Small construction businesses don't need complex technologies with demanding implementation process. Instead, they should look for software that provides basic (but indispensable) tools, ready to use right away after purchase. 
If you're running a small business, check out Archdesk Essentials. Our software provides tools to manage projects, finance, and much more at an affordable price.
Who prepares a tender?
A tender (bid) is an offer for delivering specific goods and services created by contractors and submitted for an invitation to tender. In an offer, they specify how they plan to meet the client's expectations with a set price for that. By submitting a bid, they became bidders.
Read more: Construction Tendering Guide 
How do you estimate a tender?
A construction project's tender cost (bid price) can be estimated as a total sum of three construction cost categories: direct costs, indirect costs, and mark-up costs. The easiest to estimate are direct costs, as they're associated with works made at a construction site.
What is a bid vs tender?
Bid and tender are the same thing. They describe the same process so they can be used alternately. The word tender can also mean an offer that bidders supply, but its full name is tender offer. 
What is difference between bid and bidder?
A bidder is a person who participates in bidding (tendering), answers an invitation, and offers a price. A bid is a price that a bidder offer for supplying goods or services specified in an invitation.
How many minimum bidders are required for tender?
In the UK, a minimum of five bidders should be invited to a tender to ensure a fair competition. At the same time, it's good to stay within this number, the tender can be conducted faster and smoother with fewer participants.
What are the 4 steps in bidding process?
The four main steps in a bidding process are:
Step 1: Request For Proposals

Step 2: Bid Preparation of Interested Parties

Step 3: Bid Evaluation and Selection

Sep 4: Contract Negotiation and Awarding
What is L1, L2 & L3 in bidding?
The tags L1, L2, L3, and so on are used during the tender financial evaluation. A commercial bid with the lowest price is marked and L1, then the second lowest as L2 up to the last offer submitted.
How long does a tender process take?
The tender process is a time between sending an invitation to tender and the last day of receiving offers. It should take at least 14 days to ensure competitive bidding. The average period for tendering process is around 35 days, but it depends on the number of bidders and the complexity of the process (number of stages). 
What are the types of tenders?
In the UK, we can divide three main types of tendering:
Open Tender- available for anyone interested

Selective Tender- bidders are invited to a tender from a pre-selected list created by tendering process organisator

Negotiated Tender- tender organisator contacts one specific supplier and negotiate the contract
There's also a division in tenders by the number of stages:
Single-stage tender

Two-stage tender

Multi-stage tender (more than two stages)