Searching for reliable construction workflow software to streamline the processes in your company?
Here are the top 9 construction workflow management software for the construction industry.
What Are The 9 Top Construction Workflow Softwares in 2023?
What are the Best Construction Workflow Software and Tools in 2023?
1. Archdesk
Archdesk Overview
Do you need only one tool? That's perfectly fine! Archdesk's solutions cover the entire construction lifecycle.
What makes Archdesk special is that the system is highly configurable. It means Archdesk adapts to the way you work, not the other way around. The workflows are created based on your company's structure, addressing all your needs.
Here are key 5 Archdesk workflow management features:
Organise your processes and deliver projects much faster with Archdesk Workflows
1. Full Configurability
Even though construction companies face similar challenges, every business is different. That's why we created a Workflow Designer, which allows you to take any action and set an automatic reaction to it.
Create a task, notify an assignee, link the process together, or allow communication between departments- what limits us is only your imagination.
2. Better Transparency
To deliver good, profitable projects, you need to control all the stages of the delivery. The same is with any other construction process.
The workflow management feature in Archdesk gives you complete visibility over your work. In each process, you can see the specific stage and approval progress with all files attached: no more surprises and unforeseen changes.
3. Higher Productivity
You've run your business for many years but never documented your processes? With our system, you can finally define your project flow step-by-step and boost productivity.
Moreover, you can use Archdesk workflow management for more than just project delivery. Create workflows for safe & healthy processes, legal or billing, and increase efficiency in all your departments.
4. Saved Time
Cut time-consuming and manual processes from your company. Automate the processes with Archdesk, and do not bother completing tasks we can do for you.
Also, Archdesk gathers all the data in one single source of truth, providing actionable data at your fingertips. Thanks to that, you can focus on actions that matter- like developing your business.
5. Organised documentation
Paper documents flying around your office, but never within reach when you need them? With Archdesk, you can organise your documentation once and for all.
The system allows you to attach files to a specific project stage with quick access anytime you need it. It also provides better visibility, as you can see what needs to be done and who should sign the required approval.
Archdesk Pricing
Archdesk Reviews
Capterra Rating: 4.8/5
G2 Rating: 4.3/5
"Archdesk is helping our team to plan efficiently and execute projects that deliver results on time. It's easy to use and flexible. This system is developing and adjusting to meet our expectations. Powerful productivity features, customizable workflows, personalized​ dashboards and what is most important for me transparent quotations for our Clients and cost tracking on the projects! At this stage, I'm not able to imagine how the company will work without having this ERP system in place."
Paulina, Director of Operations in the UK, Capterra Review
Does Archdesk Have The Tools to Work in The UK Construction Industry?
Yes, Archdesk's solutions are commonly used in the UK. But, Archdesk is configurable, so its tools can adapt to different industries (we have customers all over Europe, the Middle East, and the US).
2. Revizto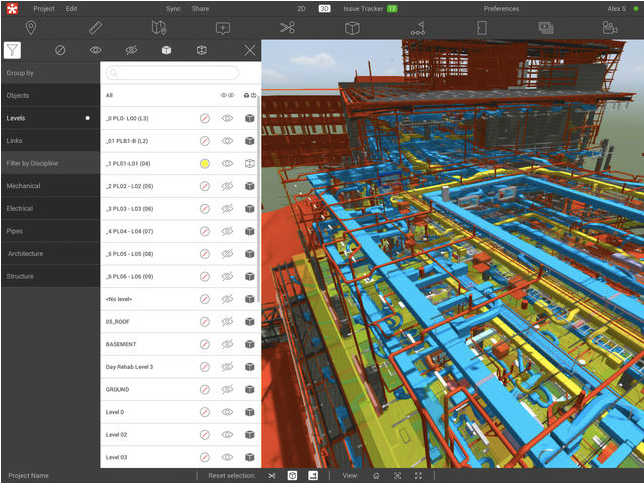 Revizto is a next-generation software that unifies BIM intelligence with your company's processes. Their advanced Issue Tracker allows project team members to easily manage model based issues in 3D and on 2D sheets. Revizto will undoubtedly help you save both money and time on project coordination.
What You Get with Revizto:
Collaboration Tools

Data Import/Export

Project Tracking
What Do People Think about Workflow Management with Revizto?
"No need for lights. That is the competitive advantage over some of the other programs. Issue tracking looks promising, but I have not used it enough yet to say for sure."
D.J., Architectural Technician, VR Specialist in US, Capterra Review
"Optimization. Performance is average and application seems to be unable to leverage the hardware available to it to provide a better experience. Contacting support to try and troubleshoot was all but pointless. Controls with the Vive touch controllers were clunky and just didn't seem to work well."
Johnnie, Applications Specialist in US, Capterra Review
Pros:
Cons:
No Iphone Mobile App

Navigation within The 3D Is Not Intuitive

Unsufficient Rendering Quality
Does Revizto Software Have The Tools to Work in The UK Construction Industry?
Yes, but with caveats.
3. Reflow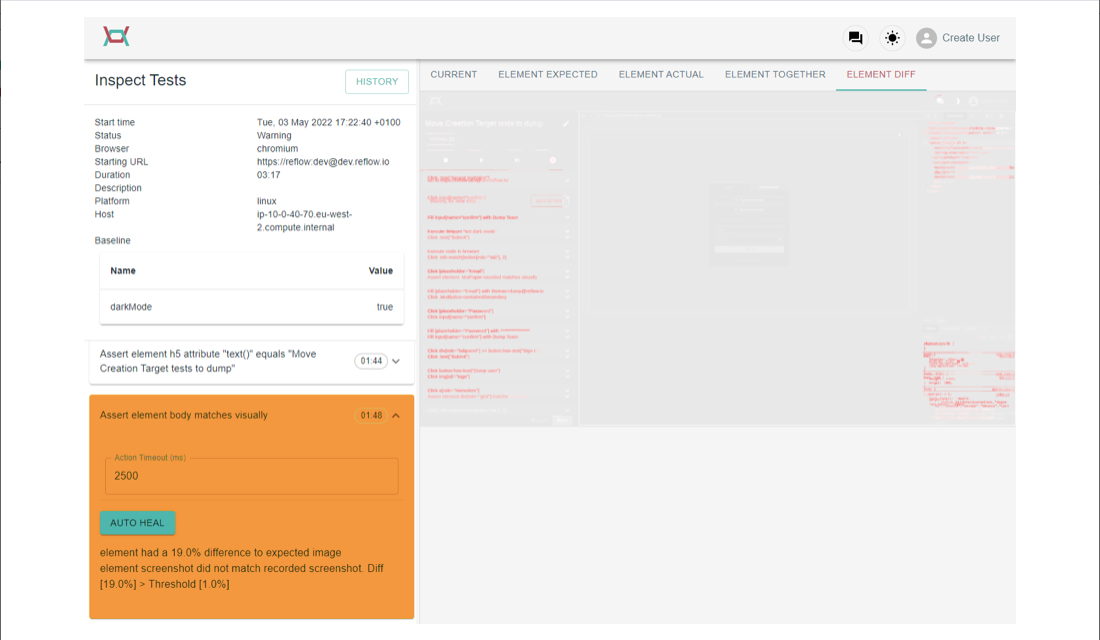 Reflow is a highly configurable test automation tool. It is built for and used by product teams who want to ship online products more rapidly. Its main advantage is the ability to quickly create and maintain UI-based end-to-end tests.
What You Get with Reflow:
What Do People Think about Workflow Management with Reflow?
"Reflow helped me to quickly put together a testing scenario and run it against our application with a few clicks. When I got stuck on how to test a specific feature of ours the Reflow support helped me overcome this challenge very quickly and suggested a few extra tips on top of that to make my tests even more robust."
Michal, CEO in UK, Capterra Review
"Like with any advanced tool like Reflow there is a learning curve to master it. Any resources or suggestions that can speed this process up are always helpful. It would be great to see more tutorials or examples close to my specific needs so I can just use and tweak them."
Michal, CEO in UK, Capterra Review
Pros:
Cons:
Not Supported by iPhone/iPad/Android

Unsufficient Learning Resources

Not Suitable for Large Companies
Does Reflow Software Have The Tools to Work in The UK Construction Industry?
Yes, but with caveats.
4. WorkflowMax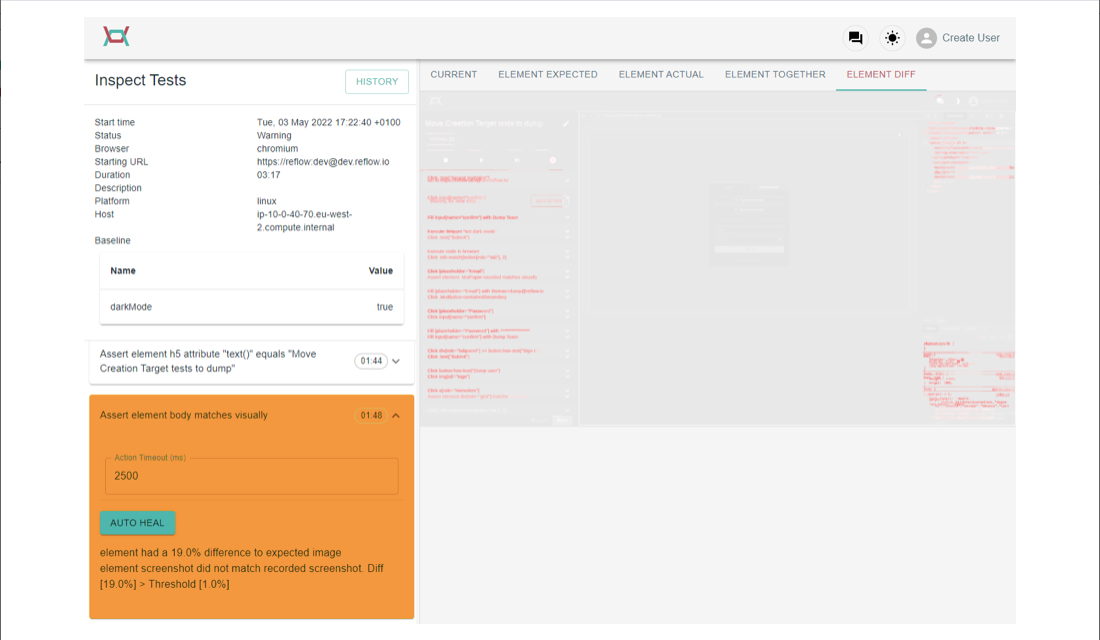 WorkflowMax is a single cloud based platform that provides tools for over 10 000 service businesses around the world. It is a business solution for creative agencies, IT companies, construction firms and engineers. This software solution is ideal for anyone trying to manage their pricing, bills and budget.
What You Get with WorkflowMax:
What Do People Think about Workflow Management with WorkflowMax?
"It was cheap and integrated ok with Xero."
Yara, Office Manager in Australia, Capterra Review
"You can't trust their document management system to appropriately save emails to the correct folders. It duplicates, stalls and, after a month of waiting for customer support, ended up loosing several months of emails, attachments, images and documents that were supposed to be saved to job folders. Very frustrating. When we asked customer service, they didn't know why and didn't offer a solution."
Kara, Owner in US, Capterra Review
Pros:
Integration with Xero

Updates Regularly

Easy in Use
Cons:
Does WorkflowMax Software Have The Tools to Work in The UK Construction Industry?
No
5. Monday
Monday.com Overview
Monday is a cloud based construction management software designed for various teams to create workflow apps in minutes.
The platform enables its users to run their projects, processes and everyday work. And most of all, Monday is suitable for a variety of industries worldwide.
However, it's important to remember Monday it's a project management tool, and it's not adapted to meet construction-specific challenges.
Monday Features:
Brainstorming

Bug/Issue Capture

Channel Management
Pros:
Full Integration

Total Transparency

Intuitive Interface
Cons:
Monday.com Pricing
Monday.com Reviews
Capterra Rating: 4.6/5
G2 Rating: 4.7/5
"My favorite feature of monday.com is the automation. This makes it easy to stay on top of tasks without logging into the platform, however the number of automations you get per month is very limited with the lower tiered plans."
Sarah, Operations Manager in US, Capterra Review
"It misses several important features when talking about a project management solution. It has some interesting features to keep track of tasks of smaller projects."
Rodrigo, Head of IT in Brazil, GetApp Review
6. Integrify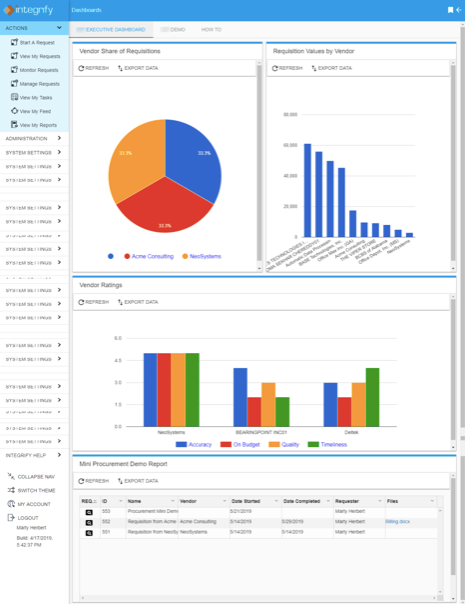 Integrify is an enterprise business workflow management software. It is a great choice for large companies that want to automate simple and complex business processes. On top of that, this software offers a free trial and experienced implementation services.
What You Get With Integrify:
What Do People Think about Workflow Management with Integrify?
"Our first experience was great using a simple workflow/process but once we built our custom workflows specific to our company we soon outgrew the capabilities of the system. Our management elected to move on with other products so our full potential with Integrify was most likely not realized."
Dana, Systems Architect in US, Capterra Review
"1) Lack of a publishing process for flows (i.e. dev => staging => production) 2) Impossible to print large flows to paper. The only available printing method was to capture a screen in a browser, and if this was used to print to large form paper then the text on the (large) diagrams was unreadable . This was also very awkward as most browsers have limited printing support. 3) Poor scalability. The more complex the process, the more flow specifications would need to be re-entered."
Wayne, Manager, Software Development in US, Capterra Review
Pros:
Increased productivity and happier employees

Elevated efficiency and greatly reduced errors

Enforced compliance and complete audibility
Cons:
Does Integrify Software Have The Tools to Work in The UK Construction Industry?
Yes, but with caveats.
7. Sitemate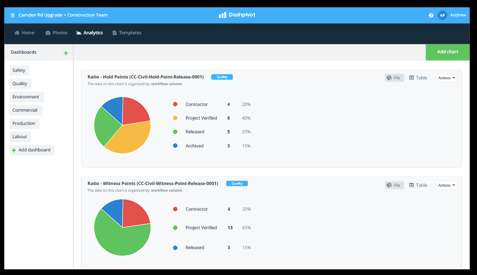 Sitemate is a software platform that enables construction companies streamline their standard operating procedures and processes. Their app is designed for workers to be used for site sign-ons, inductions, prestarts and timesheets. This software can be used for specific functions or in order to digitise your company's processes to create one integrated management system.
What You Get with Sitemate:
Integrated Management System

Automated Workflows

Smart Forms & Field Records
What Do People Think about Workflow Management with Sitemate?
"We have been able to digitise our HSEQ and commercial processes and engage with our clients and partners on the platform. It has improved the efficiency of our project delivery and allows our engineers to get back to doing what they should be doing."
Brian Mahon, Chief Operating Officer at Ward, Capterra Review
"It could have more features! I'd love for it to be our main safety app but it just doesn't have that capability yet."
Brianna S., Enterprise over 1000, g2 Review
Pros:
Easy to Use

Neat Layout

Seamless Interface
Cons:
Lack of Flexibility in Design of Templates & Export Options

Lack of Additional Features

No possibility to retrieve a deleted form
Does Sitemate Software Have The Tools to Work in The UK Construction Industry?
Yes, but with caveats.
8. Procore
Procore Overview
Procore is an award winning cloud based construction management platform with a set of useful tools necessary for project execution. Construction professionals around the world use the software on a daily basis, representing over 8 500.
The feature that the app's users value the most is centralised access to project information and streamlined user experience.
Procore operates in the UK construction market, but its solutions might fit the US construction reality more.
Procore Features:
Centralised platform with mobile usage option
Subcontractor Management
Tools to manage projects and finances
Pros:
Cons:
Procore Pricing
Procore asks you for some information and promises a call back with a quote
Procore Reviews
Capterra Rating: 4.5/5
G2 Rating: 4.5/5
"The project management tools do allow for strong collaboration on issues and to have a lot of the pieces of a construction project in one place. Perhaps if Procore would have had a more flexible subscription option, and allow for use of the PM tools without paying for the tools we couldn't implement, we would have wanted to continue our subscription longer."
Chaya, Director of Operations in US, Capterra Review
"I used this tool for job coordination between client, contractor and architect. Although it might keep all parts connected it requires a good admin to run efficiently."
Paula, Project Associate in US, Capterra Review
Here are the best alternatives to Procore in 2023.
9. BuilderTrend
Buildertrend Overview
BuilderTrend is a cloud based construction project management software designed for home builders and remodelers.
Their product attracts over 1 million users from around 100 different countries. On top of that, BuilderTrend app integrates with other solutions, like Xero and material takeoff tools.
Buildertrend has tools to work in the UK construction industry, but their primary market is the US. 
BuilderTrend Features:
Subcontractor Management

What-if Analysis

Progress Reports
Pros:
Cons:
Lack of functionality for estimating

Time-consuming data introduction

Slow system
Buildertrend Pricing
Buildertrend Reviews
Capterra Rating: 4.5/5
G2 Rating: 4.2/5
"My overall experience has been good. I have been using Builtertrend for a few years and I'm happy with the pricing structure and mobility and great to have real time help. I usually don't have trouble with speed and thats a big plus. I can see buildertrend improving its user interface for a little bit easier use and observe the updates that probably come from customer feedback and I like that. I just wish they would happen quicker."
Robert, Director of Construction in US, GetApp Review
"Over 500 suggestions for improvement have been advised to Buildertrend by users in the last 18 months, particularly in the Financial area, but not one has been taken up. I would not recommend this program to anyone. If Buildertrend was a solid object, i'd hurl it into the nearest swamp."
Brian, Estimator in Australia, Capterra Review
Here are the leading 11 Buildertrend alternatives in 2023.
Frequently Asked Questions
What Is A Construction Workflow?
Construction Workflow is simply the coordination of construction projects by making sure that all information, data, tasks and documents flow efficiently between the teams and its members. Having solid construction workflow software increases the efficiency of your company's processes. 
Can US Tech Do The Same As UK Construction Software?
The country of origin plays a significant role in choosing future construction software.
Why?
The US and UK companies follow different financial regulations, so their tax levels or processes might vary. Before you invest in a system that claims to have it all, make sure it can support your industry-specific challenges.
The good choice might be highly configurable systems, like Archdesk, where all processes and solutions can fully adapt to the user's structure and needs.